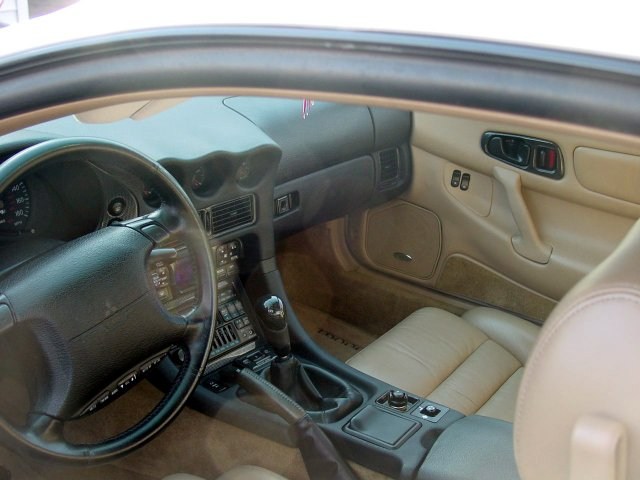 Phase 1
Here's the original tan interior, a little bland, with a momo carbon fiber shift knob already in place. You can't see them from this angle, but the Razo pedals are there as well
---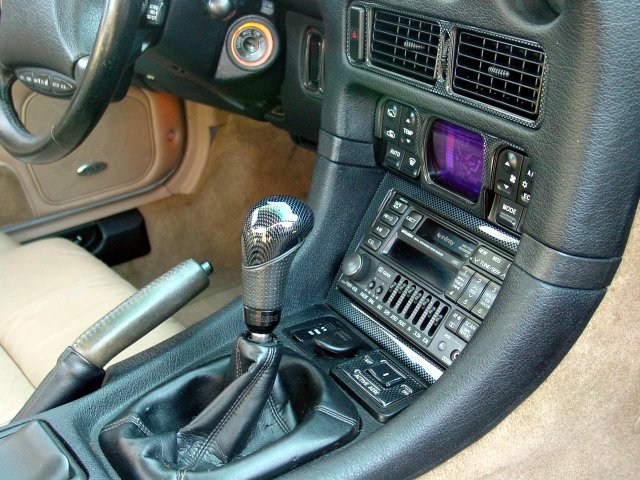 Phase 2
Here you can see parts of the carbon fiber dash kit. The original Mitsubishi shift boot is also still in place...
---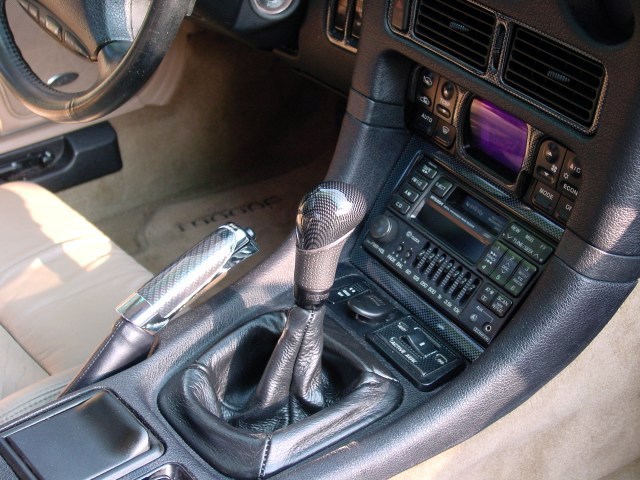 Phase 3
Here's a very lame excuse for an e-brake cover. Absolutely cheap piece of crap. The JC Whitney all leather shift boot is also installed.
---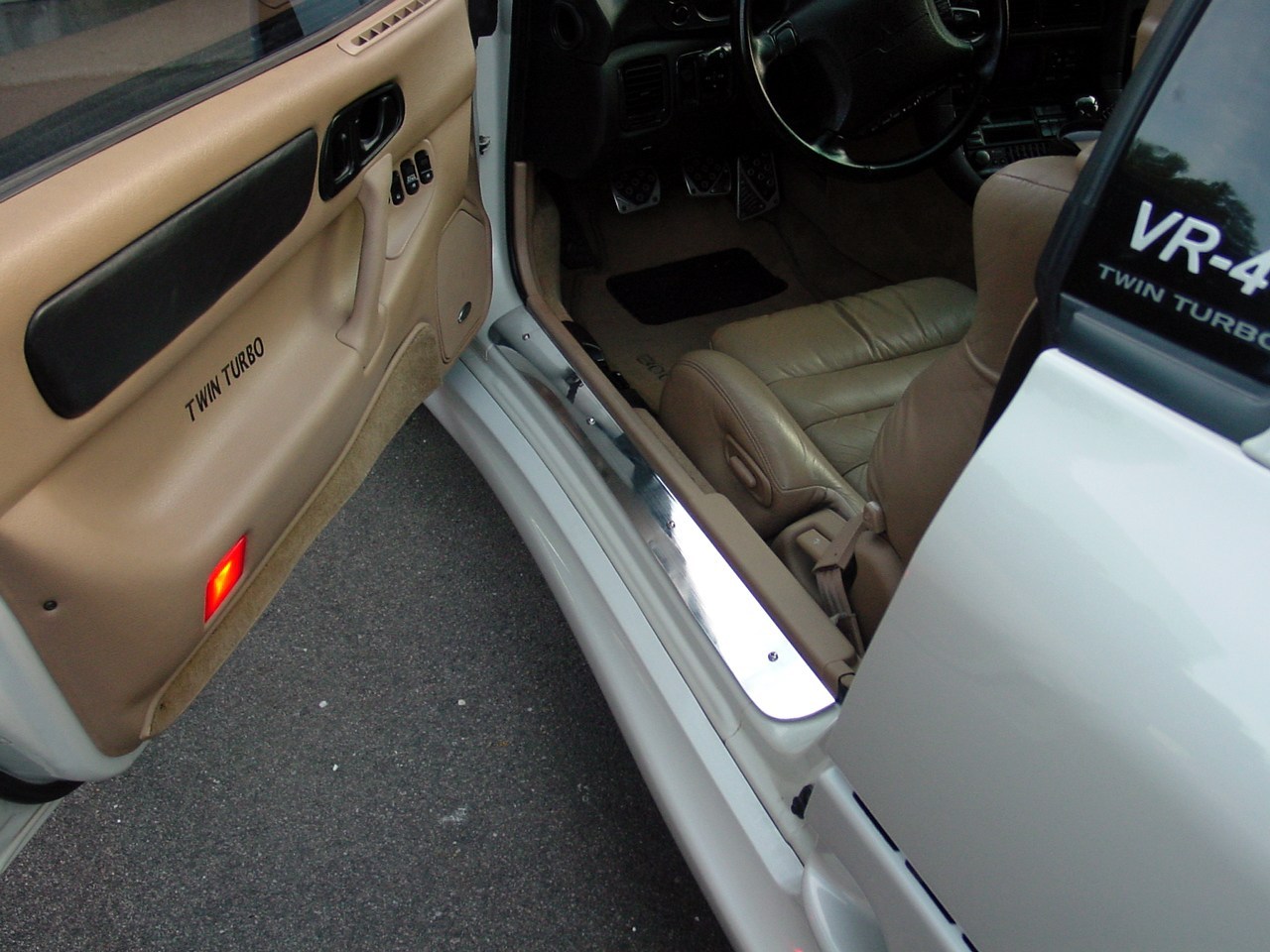 Phase 4
You can see the black leather insert in place on the door panel and the tan rug and speaker grill are still there. You can also see the addition of the aluminum door sills...
---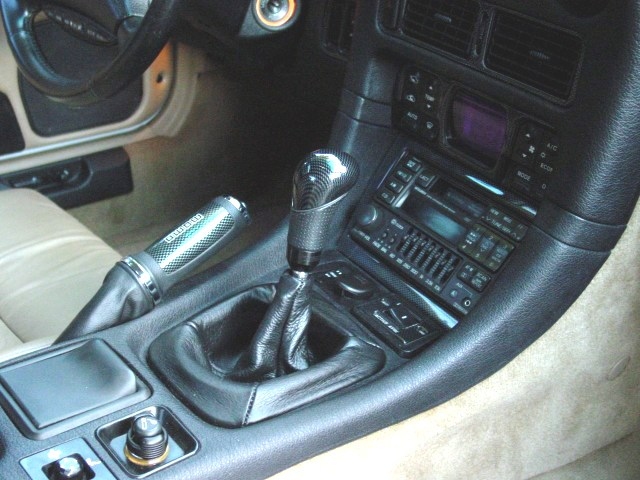 Phase 5
Here you can see the excellent MoMo e-brake cover. The door panels have also gone through the two-tone black & tan conversion...
---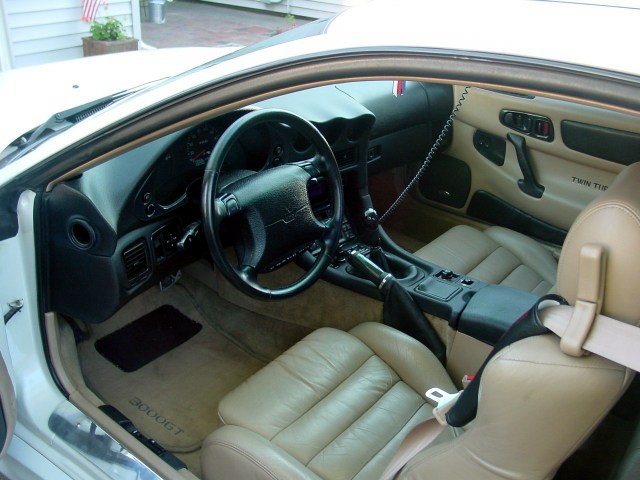 Phase 5
This is a wider shot of Phase 5
---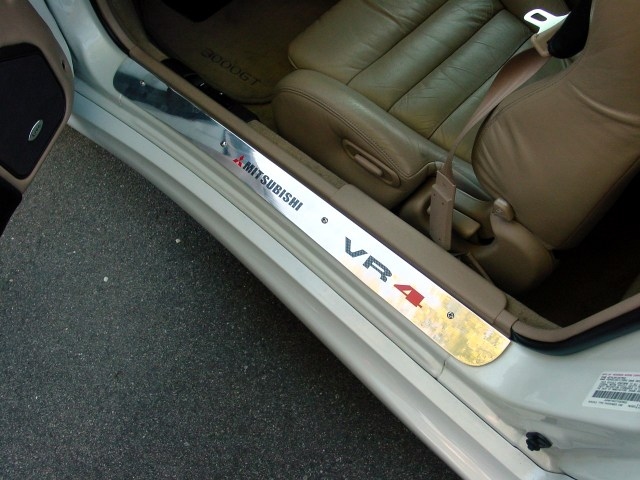 Phase 6
Carbon fiber look and reflective red decals from Edecals.com. It took me a number of attempts to get this right. The decals wound up costing more than the door sills...
---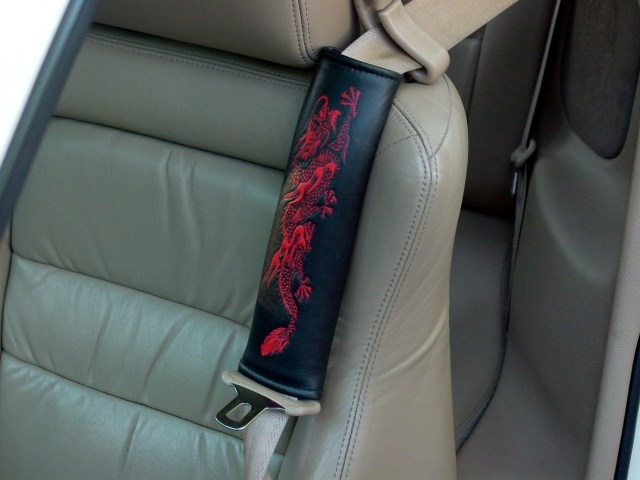 Phase 6
Another shot from this phase, showing the original seat leather and monochrome back seat area...
---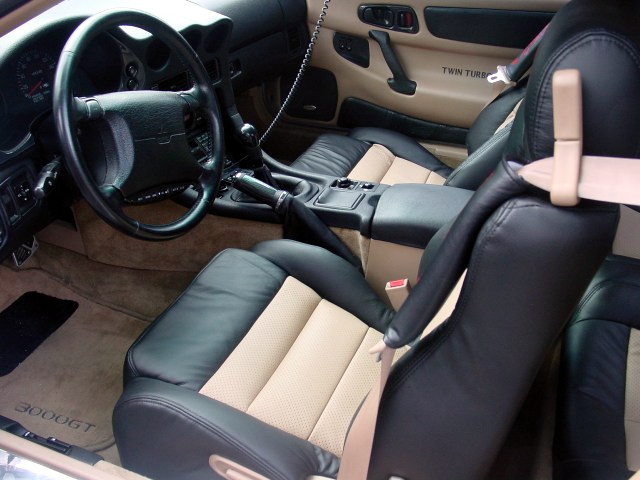 Phase 7
Finally got around to having the seats done in Katzkin leather. The black and tan concept turned out pretty nice...
---
Phase 8
And finally... Black floor mats and black door sill runners...
---
Phase 8
Another shot from Phase 8 showing the black and tan rear seating area...
---
Phase 9
Kind of a small phase that still took time, effort and $... Black and tan shift boot...
---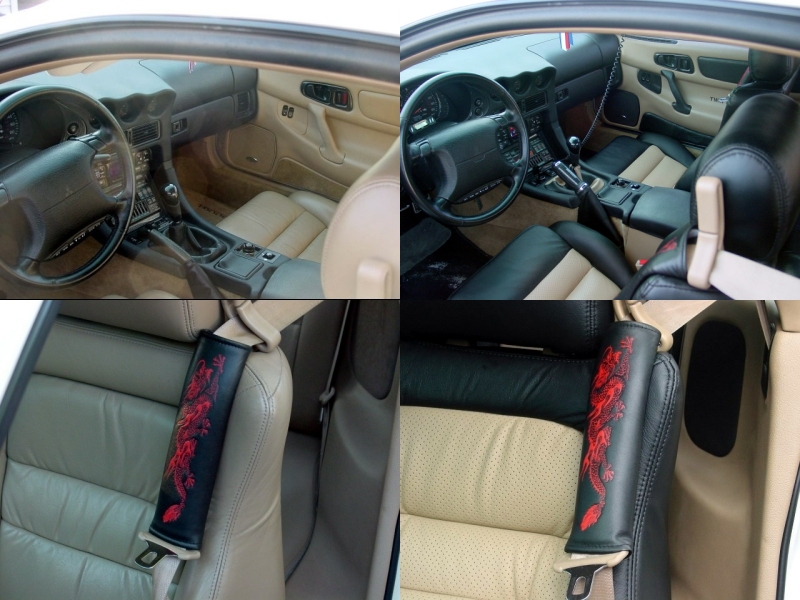 ---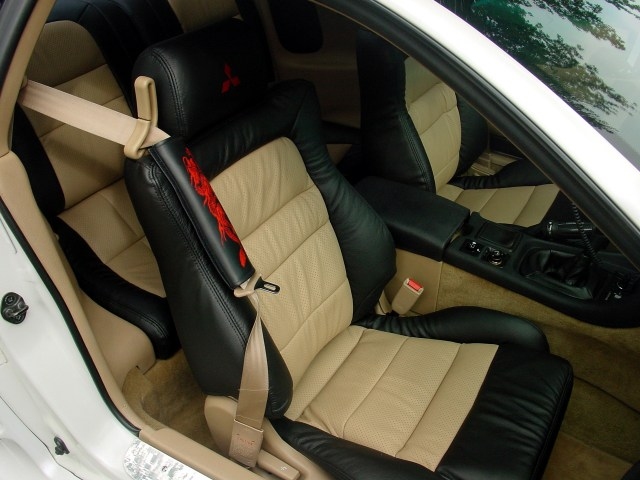 ---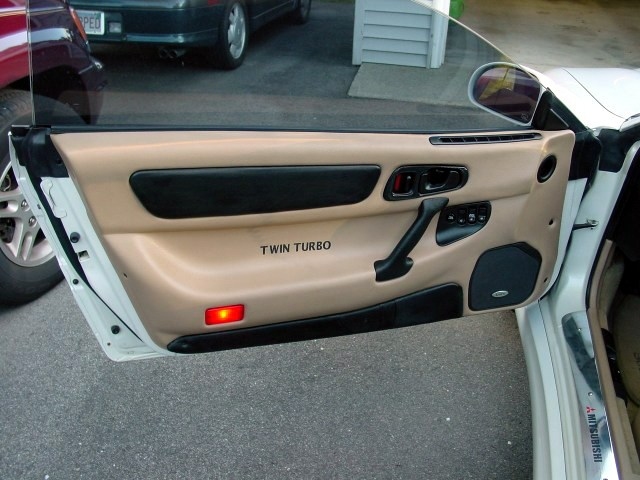 ---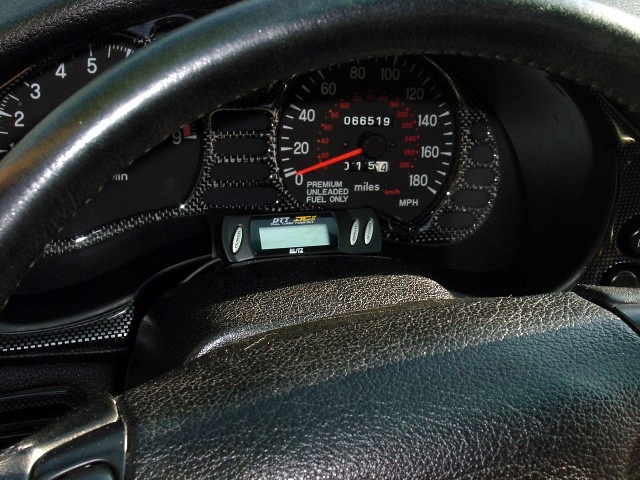 ---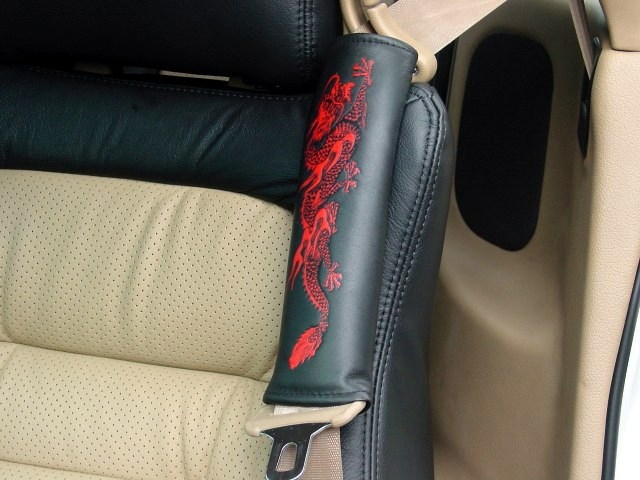 ---