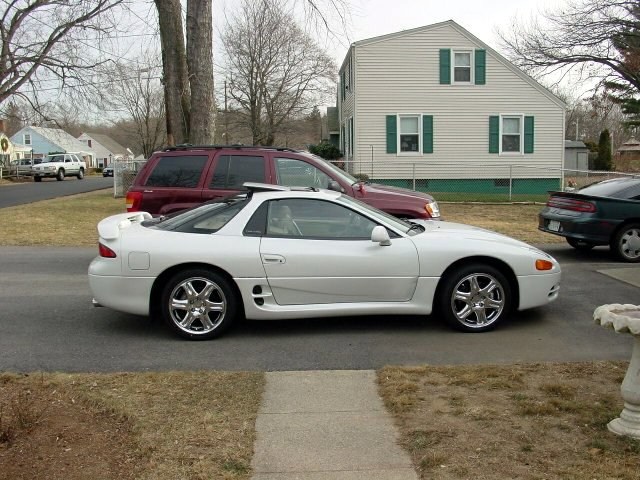 Phase 1
My VR4 on the very day I took her home from the dealership. You can't tell from here, but there were pitts all over the paint in the front fenders, mismatched paint between the nose, hood and fenders, and chips all over the hood.

The front air dam looked like it ran over a moose. The vents behind the doors were pitted and blackened. The wheels were in such horrible shape that I couldn't save them as there was massive peeling and chipping. The damage went far beyond the chrome as the material beneath had severely eroded...
---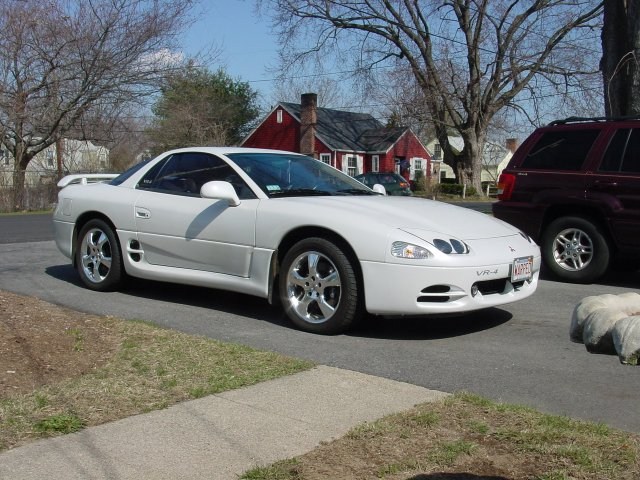 Phase 2
Here she is with a brand new set of clear corners, a Chapor identity kit and a nice set of Mille Miglia Techrome Spyders in 17" wrapped with Pirelli P7000s...
---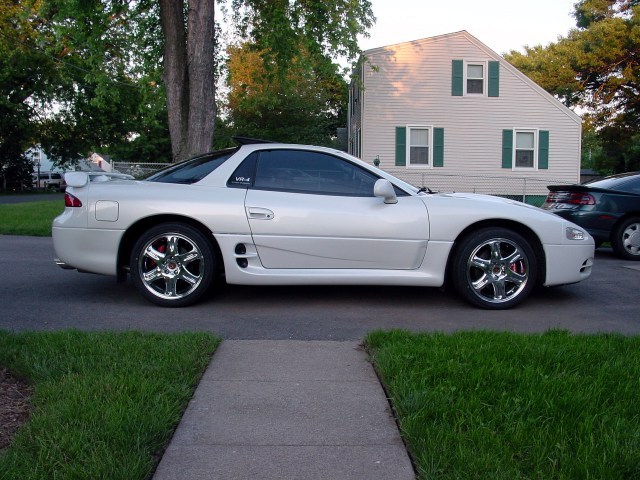 Phase 3
As she stands now. Nearly all paint blemishes have been removed and the paint matches very well no matter where you look. Windows have been tinted, the front air dam replaced and a new set of Mitsu 18" chromies wrapped in Yokohama AVS DB tires. The brake calipers are also painted red and aluminum.

There's also a Borla catback exhaust, red reflective wheel logos, Mitsubishi logo tire valve caps, aluminum license plate frames and vanity license plates... "SUDDEN"... (note... my grass looks a hell of a lot better too, huh?)
---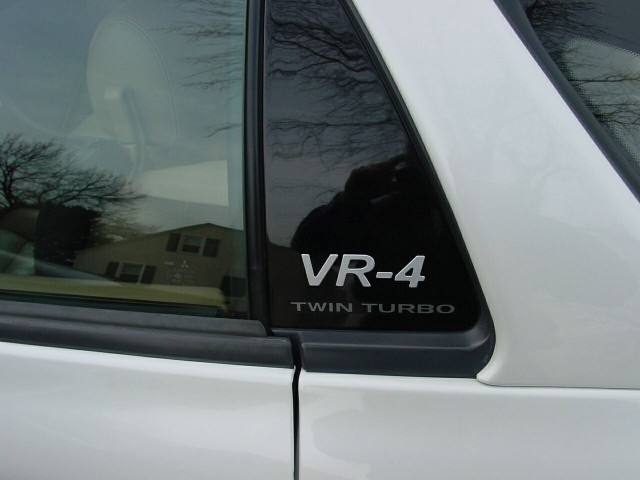 ---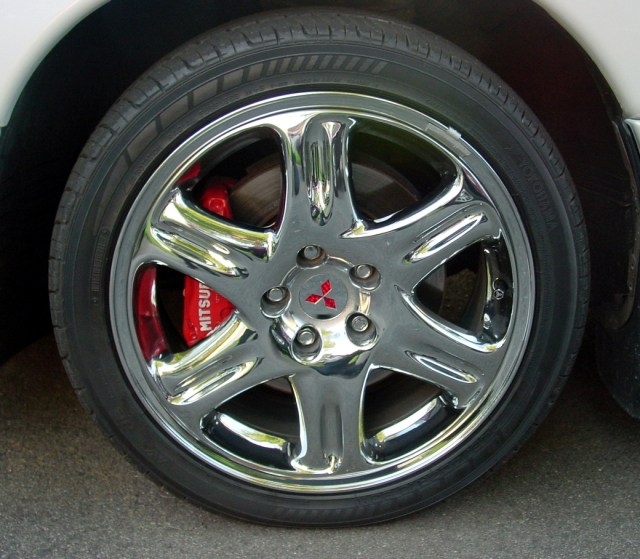 ---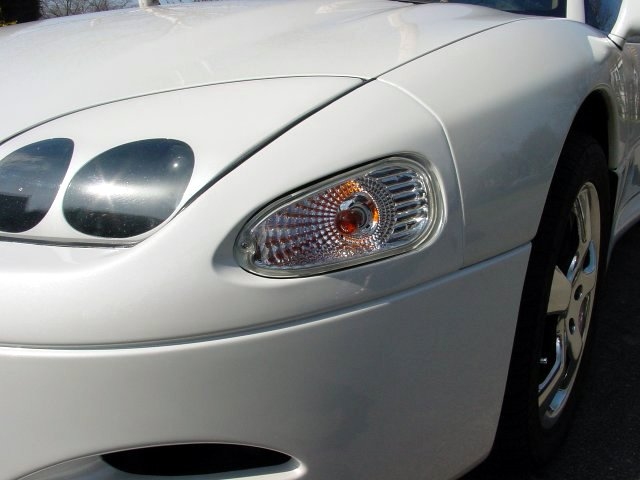 ---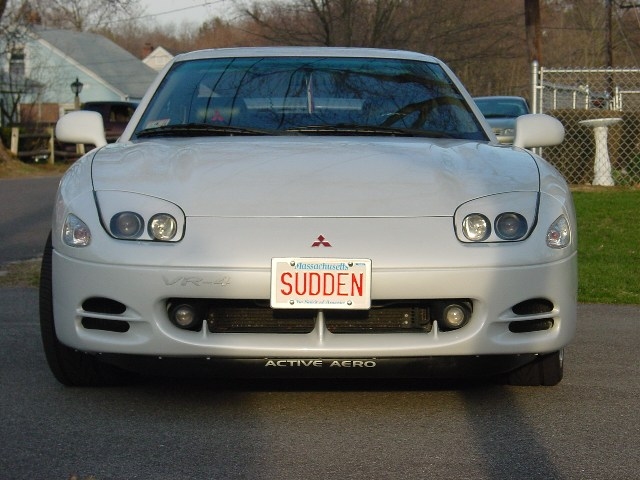 ---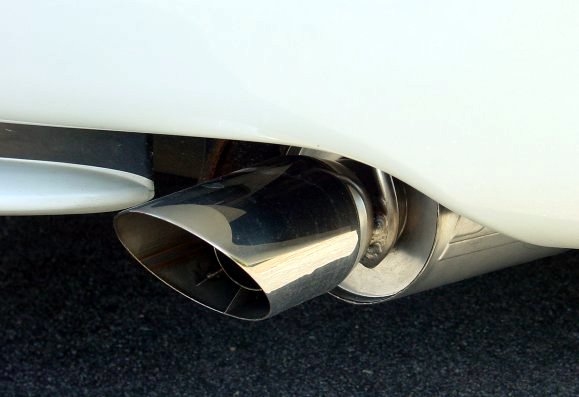 ---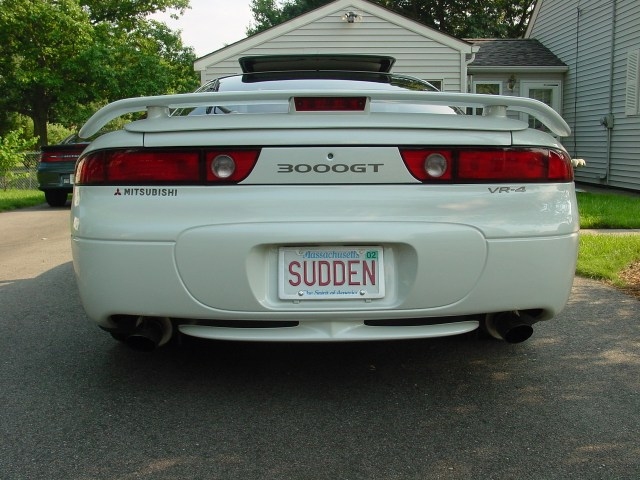 ---