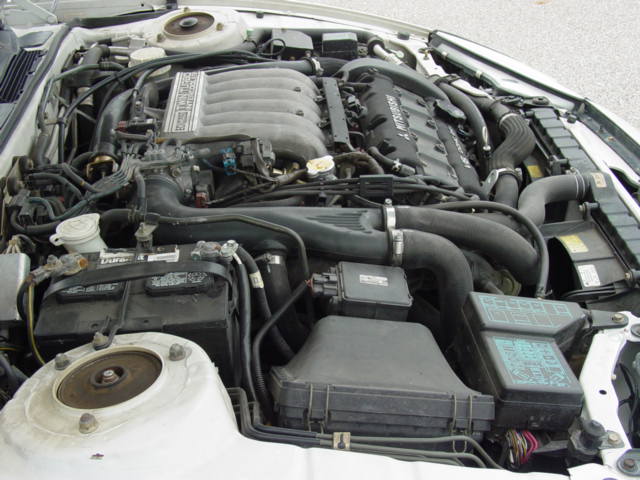 Original VR4 Engine
Original Gen2 VR4 engine with some hard miles... A bit skanky.
---
Phase 1
Phase One of the cleanup project. Some red hoses, red convoluted tubing, Dave Best spark plug cover, some red and chrome bolt covers and a little red and silver paint... (note the new radiator...) On its way...
---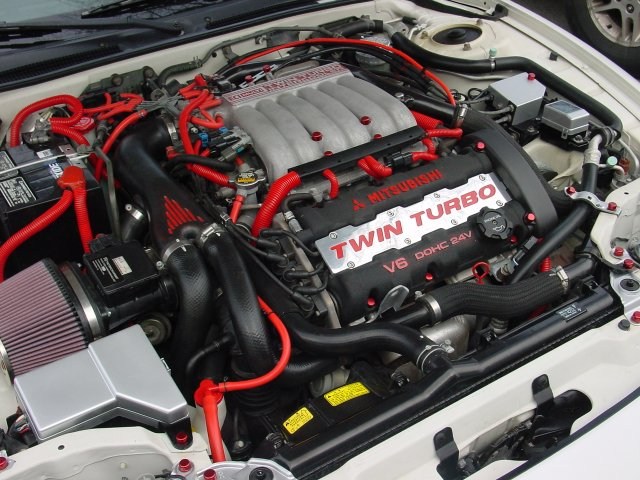 Phase 2
A little more red tubing, silver painted fuse block covers and some juggling of the colored bolt caps and a brand new K&N FIPK
---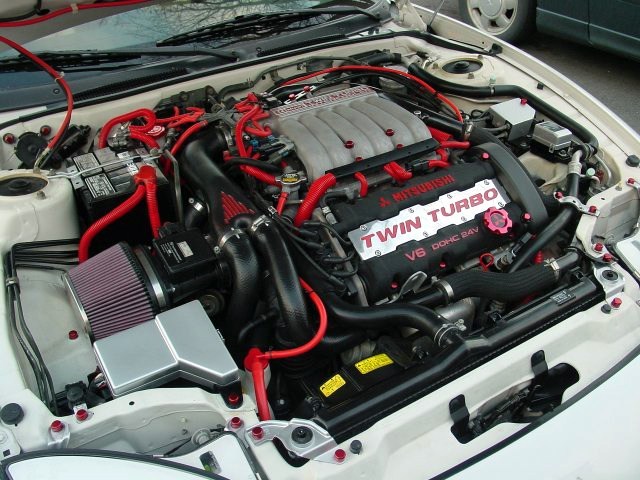 Phase 3
The first of a number of fancy oil filler caps. (This one leaked like you read about... )
---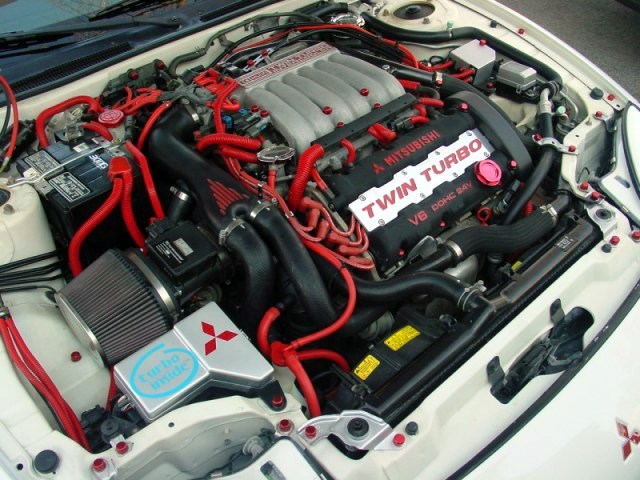 Phase 4
Yet more red tubing, a new red anodized oil filler cap, decals on the main fuse block cover and some fancy polished aluminum reservoir covers as well as a new set of Magnecore spark plug wires (complete with NGK platinum plugs... )
---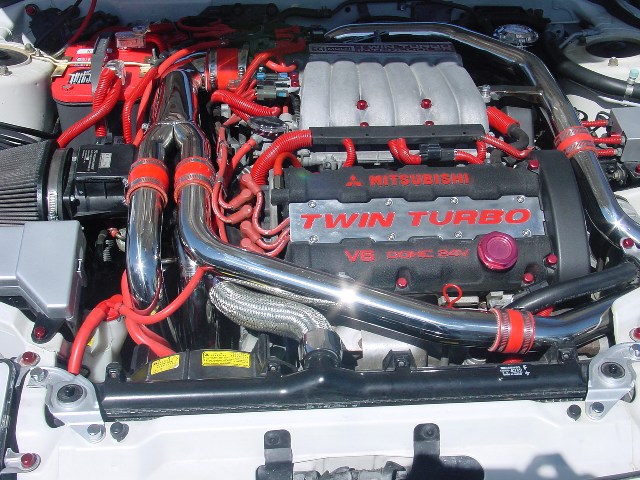 Phase 5
A brand new Optima redtop Battery, braided top radiator hose and most importantly... polished hard intercooler pipes/polished hard pre-turbo pipes... (also notice that I scrubbed the main fuse block decals) This project is starting to turn the corner...
---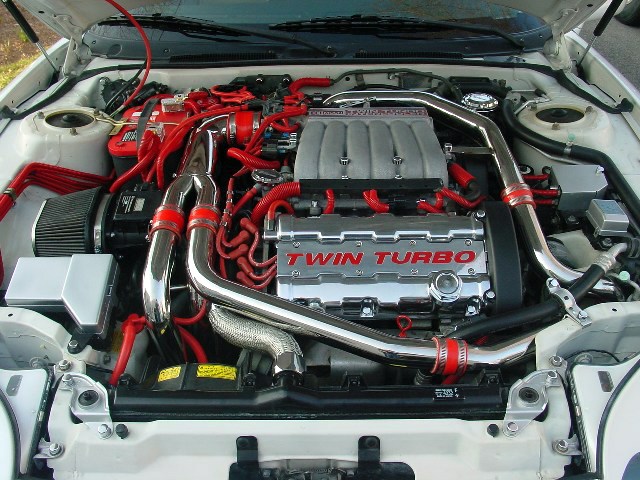 Phase 6
A new shaved and polished valve cover with a new polished aluminum oil filler cap.
---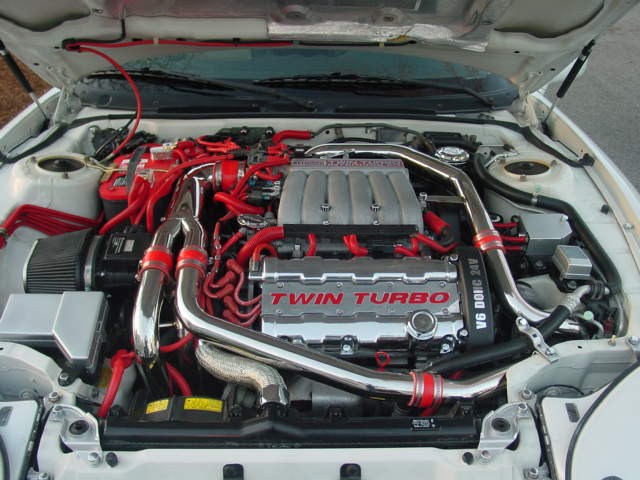 Phase 7
New chrome V6 DOHC 24V decal on the top pully cover as well as a brand new hood insulator...
---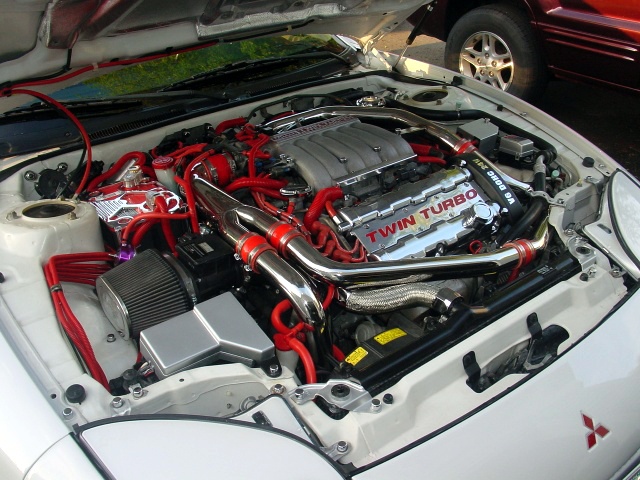 Phase 8
New custom polished aluminum Optima battery cover, polished aluminum fuel injector wire cover (I also shed a bunch of the red convoluted tubing coming from the old cover... it was just too much...) It's hard to see, but I also added some really nice battery post connectors and gold cable spade connectors... nice finishing touches... I finally got rid of the old bothersome BOV and custom fit a new Greddy Type S. (Note that the adjustment is facing UP... easy to get at...)
---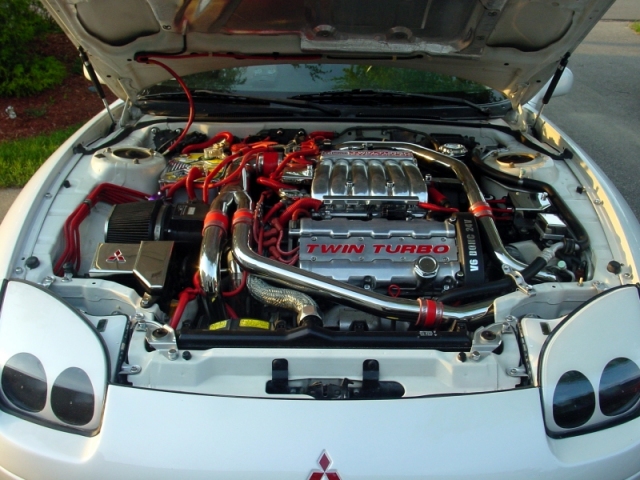 Phase 9
Finishing touch... A new polished and powdercoated intake plenum. Note the addition of the Mitsu logo on the new chrome main fuse block cover along with a few more chromed out touches... The RedTop battery is now a YellowTop. These pictures represent approximately 18 months of blood, sweat, tears and Visa statements... If only I were done. Stay tuned... (also note the gradual degradation of the FIPK color... It never ends... )
---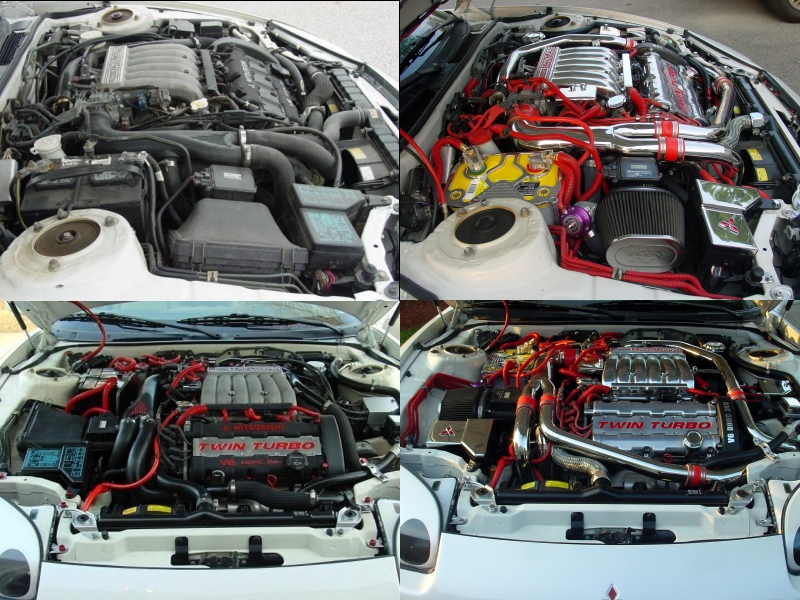 ---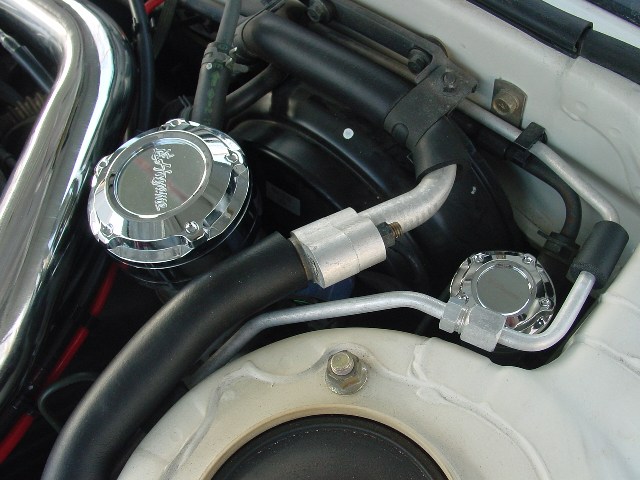 ---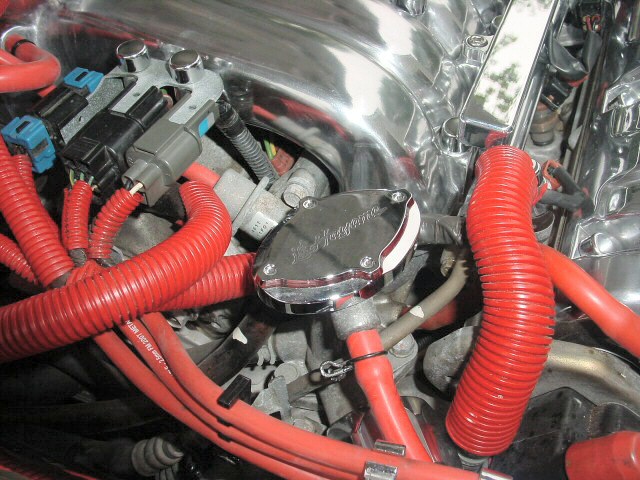 ---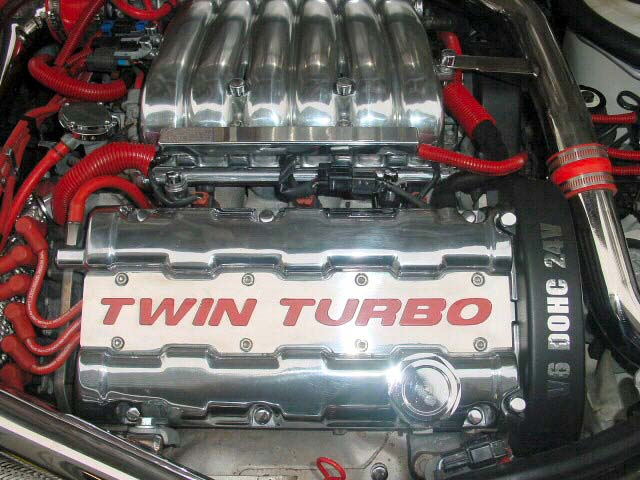 ---